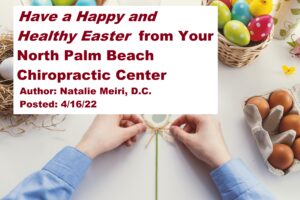 Easter is a Christian holiday. It marks the Resurrection of Jesus Christ. It's also a time for celebration with family and friends. So Easter is filled with eating and traveling.
Here are some great tips to help you have your healthiest Easter yet!
Maintaining a healthy diet during Easter can be difficult.
There are the usual chocolate bunnies, jelly beans, and sugary-sweet marshmallow candies. Why not opt for dark chocolate instead? It is usually healthier than most milk varieties because dark chocolate is loaded with antioxidants. Similarly, calorie intake can be decreased with miniature sized chocolate eggs instead of large ones. Furthermore, many families celebrate Easter with a special dinner. Make this meal a healthy one with a focus on healthy foods rather than with high calorie dense pies, beverages and other fattening dishes. Provide a lean meat or fish as the main dish instead of a red meat. Serve a colorful vegetable and fruit tray. Stick with plain water, unsweetened tea and seltzer for people to drink.
Include some sort of fitness activity.
The egg hunt is already a common activity for Easter. Everyone can get their exercise in for the day as they spend their time running around the backyard attempting to find all the eggs. Why not catch-up with loved ones by going for a brisk 30-minute walk in the great outdoors?
Travel tips include back and neck support on the plane, train or car ride.
Improve the quality of your seat by purchasing a lumbar support pillow designed for traveling. If you forget to buy a lumbar support pillow for your trip, use a rolled up blanket or towel. Additionally, if you suffer from a sore neck while traveling, consider using an inflatable travel pillow. If you are going away for Easter pack light and avoid carrying heavy bags.
Move around whenever you can.
The main reason why traveling triggers spine and extremity (arms and legs) pain is that you will often be sitting for many hours, which compresses the spine and extremities. Solve this issue by moving around at every opportunity. If you are on a plane or train, walk around every 30 minutes to stretch your arms/legs and decompress your spine. If you are driving a car, pull over on the side of the road every now and then to walk around.
Practice good posture.

Poor posture can place additional stress on the back and extremities, resulting in even more back pain. Whether you're sitting down for dinner, in the car, or outside on an Easter egg hunt, it is important to practice good posture. Be mindful of how you are sitting or standing. Do your best to avoid hunching over and use a headrest to support your head if possible. Keep your back straight, with shoulders pulled back and feet firmly on the floor.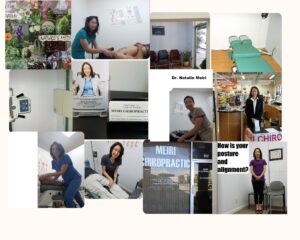 Receive a chiropractic adjustment and/or treatment before and after your trip.
If you visit your West Palm Beach Chiropractic Center we can assess the health of your musculoskeletal system and/or help you with many other ailments. Adjustments will ensure your joints are correctly aligned and your nervous system functioning at it's optimum. Getting adjusted prior to your trip reduces the likelihood of back pain during the Easter holiday. Moreover, the following article features many reasons to visit a West Palm Beach chiropractic center: https://meirichiro.com/10-reas…
Have Your Healthiest Easter in 2022!
Call now to make an appointment at 561-253-8984 and/or to know more, visit https://www.meirichiro.com.